According to the latest HSE report, there are currently about 822,000 employees in the UK suffering from work-related stress, depression or anxiety, accounting for 50% of all work-related ill health cases. The respondents have stated that the main factors causing these mental health issues are workload pressures, including tight deadlines, too much responsibility and a lack of managerial support.
Indeed, it seems like workplace anxiety is becoming more and more prevalent these days. If you don't personally suffer from it, the chances are that you probably know at least one person who does. As this condition can have a huge impact on people's careers and personal lives, it is important to be aware of its symptoms, causes, and how it can be managed.
What are the symptoms of work-related anxiety?
Anxiety at the workplace can manifest in various ways which are not always obvious and might occur gradually. If you suffer from this condition, you might experience symptoms such as:
Constant worrying/crying
Sleeping issues
Change in eating habits
Low motivation at work
Feeling irritable/tense
Avoiding communication with friends/family
Inability to focus
Memory issues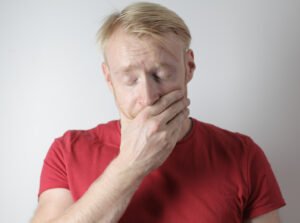 What can cause workplace anxiety?
Work-related anxiety can occur due to a variety of reasons. They may be directly related to your occupation, for example:
Meeting/setting tight deadlines
Dealing with interpersonal issues at work
Working in an especially fast-paced environment
Consistently being assigned tasks which are too difficult or ambiguous
Constantly experiencing unpredictable workdays
Lack of job security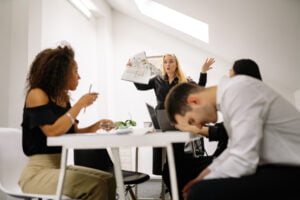 They could also stem from your individual circumstances, for instance:
Distraction at work due to problems at home
Lack of motivation to achieve work-related goals
Feeling like you lack the skills or knowledge to do your job
Suffering from a mental condition
Poor emotion management skills
What steps can be taken to relieve stress at work?
If you find yourself suffering from this condition, there are different strategies that you could use to manage your negative emotions and stay calm, concentrated, and productive.
Don't limit yourself on account of your anxiety.
Those who struggle with anxiety should strive to live a full life despite the discomfort of their condition. This involves being willing to experience and accept all negative thoughts and emotions that the anxiety can cause, and fully participating in day-to-day-life despite them. Performing activities like yoga or journaling can help you learn to stay grounded and present in the moment.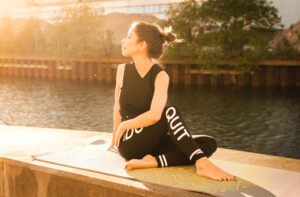 Prioritise self-care
Attending to your needs by using healthy lifestyle practices can go a long way in tackling anxiety. Adequate nutrition, regular exercise and enough sleep are essential to your well-being and stress management, but so is simply taking a break when you do need it.
Engage with loved ones
Keeping connected with your friends and family is key to stress-management. Simply speaking to a loved one for a few minutes every day or engaging in a favourite activity together can be very helpful.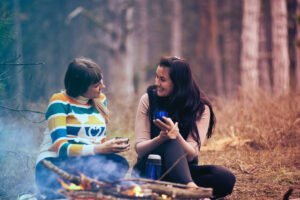 Speak to management
This step can feel uncomfortable for a lot of people; however, it can actually help alleviate your stress levels in the long run as your manager might be able to offer accommodations/strategies to help you perform your work duties more effectively.
Seek resources
In some instances, workplace anxiety can be too difficult to manage without professional help. Many workplaces offer employee assistance programmes (EAPs) or can direct you to mental health services which can help with work-related stress.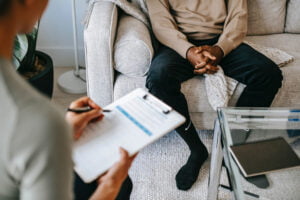 What can you do as an employer to help manage work-related anxiety?
If you are an employer, it can be helpful to be able to spot the various red flags that might indicate an employee is suffering from an anxiety disorder. These include:
A drop in performance
A high amount of missed/sick days
Appearing unmotivated
Low productivity
Physical issues without another explanation (such as stomach pain, trouble sleeping, or excessive sweating)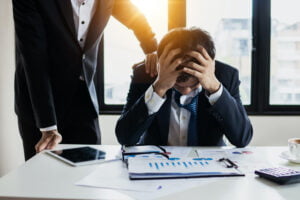 Another major aspect of employee mental health management is making sure that there is an Employee Assistance Programme in place that can help your workers resolve personal or work-related issues which might be impacting their performance.
If you are an employer seeking an effective way to look after the mental wellbeing of your workforce, why not consider our Employee Assistance Programme? Our services are designed to offer your staff the opportunity to access face-to-face independent counselling services that might not otherwise be available to them. Contact us today, or click here to enquire for a free, no obligation quote!