You may have known that we have clinics all over the UK where we provide our full range of occupational health surveillance services. But did you know that we can also provide them within our fully equipped mobile units?
Thanks to this, we will very soon be able to deliver our services from various industrial estates, providing walk-in medicals without a booking required!
What Are the Benefits of Walk-In Medicals?
Arranging an occupational health appointment can take a while. Many providers have common lead times of two weeks or even more to arrange an appointment. However, this amount of time might not always be available to you as an employer: you could have workers who have just become a part of your team, or perhaps who have recently come back after having been sick, that need to be seen fairly quickly.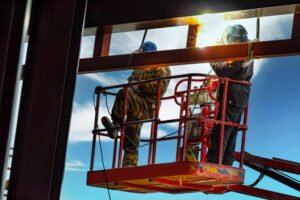 Walk-in-medicals not only allow your employees to safely perform their responsibilities and keep you compliant with legal requirements without a waiting time of several weeks; they are also a more cost-effective solution for companies that don't necessarily fancy remunerating a full-day rate for a smaller number of employees: per-person payments ensure that you receive your money's value.
Which Services Will Be Provided from Our Mobile Units?
We can offer health surveillance and our full range of medicals from within our mobile units, which come fully equipped with an audiometric booth (an audiology testing room built with walls containing acoustic dampening materials used for conducting hearing tests). The services we are able to deliver from our mobile units include:
Safety Critical Medicals
Drug and Alcohol Screening
Noise Risk Assessments
Confined Space Medicals
Healthy Worker Medicals
Forklift, Mobile Plant and Company Driver Medicals
Lung Function Testing
Night Shift Worker Medicals
Post Offer Medicals
Vision Testing
Working at Height Medicals
…and many more!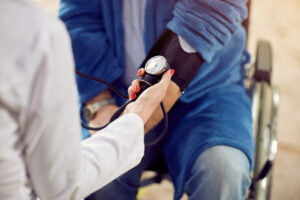 Where to Expect Us:
Starting soon, we will first be delivering our services to Dodwells Bridge Industrial Estate in Hinckley, followed by Magna Park in Lutterworth.
Keep an eye on our website,  Facebook and Instagram to learn more, or contact us for further details!