How Prevalent Is Work-Related Stress in the UK?
If you ever doubted the severity of work-related stress in the UK, the statistics published by the HSE covering the 2020/21 period are sure to help you make up your mind: they show that out of all 1.7 million workers who currently have a work-related illness, 822,000 are suffering from stress, depression, or anxiety. Furthermore, a report published by Deloitte states that since 2019, there has been a 25% increase to the total annual cost of poor mental health, costing businesses up to £56 billion a year.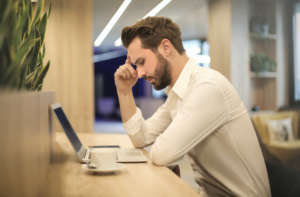 What Can Be Done to Minimise the Impact of Occupational Stress?
Clearly, poor mental health at work causes harm on multiple levels: it impacts both individual workers and entire businesses alike. One of the ways to combat this is by striving to raise awareness about work-related stress and to facilitate a culture of openness so that if workers do experience stress or anxiety symptoms, they don't feel as if they have nobody to turn to for help.
HSE's Working Minds Campaign
Last week marked the first anniversary of the Health and Safety Executive's (HSE) Working Minds campaign. The campaign provides a range of tools and support to help both employers and workers understand the steps they need to take to prevent work-related stress and to facilitate good mental health at the workplace.
According to Liz Goodwill, the Head of the Work-Related Stress and Mental Health Policy Team at HSE, the aim of the campaign's launch was 'to ensure psychological risks are treated the same as physical ones, that employers recognise their legal duty to prevent work-related stress to support good mental health in the workplace, and that they have the tools they need to achieve this.'
What Tools Does the Campaign Provide?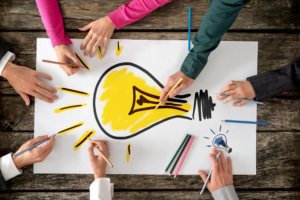 The tools provided by the campaign include:
The Campaign's Partners
The Working Minds Campaign has brought together a wide range of partners that work to improve the health and safety of UK workers, including organisations such as ACAS (Advisory, Conciliation and Arbitration Service), Mental Health at Work, Mates in Mind, CECA, ISMA UK, and others.
The latest partner to join Working Minds is the Institution of Occupational Safety and Health (IOSH), more than doubling the number of partners since launch which is currently 19. As expressed by Liz Goodwill, IOSH joining the campaign has a special significance at this point in time as this helps further extend the campaign's reach  '…when we have major challenges facing the country…(which) can only be tackled successfully by working together – as organisations, as businesses, as teams.'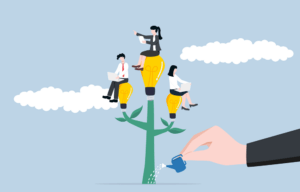 Indeed, campaigns such as Working Minds certainly provide some comfort and re-assurance that the ever-increasing prevalence of work-related stress in the UK can be managed and that we can all work together to facilitate a work environment which supports employees and their mental health. In order for this to happen, however, we all need to do our part by taking the steps required to protect our own mental wellbeing as well as this of our fellow colleagues.
If you are an employer currently looking for an effective way to manage and protect your workers' mental health as well as stay compliant with law, why not look into our Employee Assistance Programme? It provides staff with the opportunity to receive counselling for work or home-related issues, improving both their mental health and their performance at the workplace. If you require more information, don't hesitate to contact us or click here to receive a free, no-obligation quote!