As part of the Dust Kills Campaign, an initiative dedicated to preventing lung diseases resulting from dust exposure in the construction industry, the Health and Safety Executive (HSE) has recently initiated a comprehensive inspection operation with a primary focus on manufacturing companies that employ materials containing silica. With a zero-tolerance policy towards health and safety breaches, the HSE aims to ensure that employers and workers are well-informed about the risks associated with respirable crystalline silica (RCS) and that appropriate control measures are in place to protect respiratory health.
Understanding the Risks
Silica, commonly found in materials like bricks, tiles, and various industrial products, can pose serious health hazards if not handled with care. Respirable crystalline silica particles, which are small enough to be inhaled, have the potential to cause severe lung diseases, including silicosis, lung cancer, and chronic obstructive pulmonary disease (COPD). Recognising the gravity of these risks, the HSE is determined to ensure that manufacturing businesses are fully aware of the potential health consequences associated with silica exposure.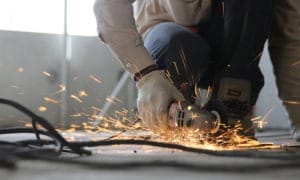 Legal Obligations and Compliance
Under the Control of Substances Hazardous to Health Regulations 2002 (COSHH), employers bear a legal duty to establish appropriate measures for managing health and safety in the workplace. Compliance with COSHH regulations is crucial in effectively addressing the risks posed by silica materials. The HSE inspection operation will assess whether businesses have created suitable arrangements to manage health and safety and whether they are fully compliant with COSHH.
Key Control Measures
Inspectors will pay close attention to the presence of essential control measures that mitigate workers' exposure to respirable crystalline silica. These measures include local exhaust ventilation systems that effectively capture and remove silica particles from the air. Additionally, inspectors will evaluate the implementation of water suppression techniques where applicable, as well as the provision of personal protective equipment (PPE) such as respiratory protective equipment (RPE) to minimise workers' inhalation of RCS.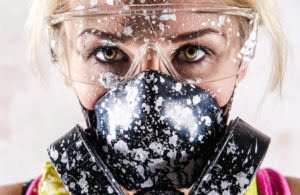 The Role of Local Exhaust Ventilation
Local exhaust ventilation (LEV) plays a pivotal role in reducing the concentration of silica particles in the workplace. This technology captures and removes airborne contaminants at the source, preventing their dispersion and subsequent inhalation by workers. Inspectors will ensure that manufacturing businesses have installed and properly maintained LEV systems, enabling effective control of RCS exposure in their operations.
Water Suppression Techniques
In certain manufacturing processes, water suppression techniques can significantly reduce the release of respirable crystalline silica particles into the air. These techniques involve the application of water to suppress dust generation during activities such as cutting, grinding, or drilling. Inspectors will evaluate whether businesses have implemented appropriate water suppression measures where necessary, preventing excessive RCS exposure.
Personal Protective Equipment (PPE)
When other control measures alone cannot sufficiently reduce RCS exposure, the provision and use of respiratory protective equipment (RPE) become crucial. Inspectors will assess whether employers have adequately identified situations requiring the use of RPE and whether workers have been trained in its correct use and maintenance. Furthermore, inspectors will verify that employers have established effective protocols for regular inspection and replacement of RPE to ensure its continued effectiveness.
Take Action to Protect Your Workers
As manufacturing businesses navigate the HSE inspection operation and the imperative to prioritise worker health, it is essential to implement comprehensive control measures and maintain a proactive approach to occupational health and safety. One crucial aspect that employers should consider is ensuring the proper fit and effectiveness of respiratory protective equipment (RPE).
At Healthscreen, we understand the significance of reliable RPE in safeguarding workers' respiratory health. Our Face Fit Testing service provides a thorough assessment of the compatibility between an individual's face shape and the selected RPE, ensuring a secure and effective fit. Our trained professionals utilise qualitative or quantitative methods, depending on your specific requirements, to determine the suitability of the chosen respiratory equipment.
Contact Healthscreen now to schedule a Face Fit Testing appointment and learn more about our comprehensive occupational health services. Together, let's prioritise the well-being of your workforce and your business' compliance with regulations.