According to data from the HSE, last year there were 40,000 workers who reported suffering from a new or long-standing musculoskeletal disorder, including pain and discomfort in their joints, muscles and bones. The report states that this rate is statistically significantly higher than that for workers across all other industries.
The 'WorkRight Construction: Your Health. Your Future' Campaign
Today marks the beginning of HSE's new campaign that aims to raise awareness about health issues related to moving and handling materials at work. As part of the health campaign, targeted inspections will be conducted across construction sites all over England, Scotland and Wales during October and November to check whether adequate health and safety procedures are in place.
The HSE inspectors conducting these will look for evidence that employers and workers are aware of the risks involved, plan their work adequately and use the right controls.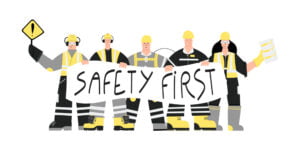 What Risks Does Construction Work Involve?
Construction work in itself involves lifting, carrying and manual handling activities that can potentially cause significant long-term injuries. Construction workers are at high risk of developing musculoskeletal disorders, including aches, pains, and discomfort in the joints and muscles. Common construction tasks that can present a risk of developing such a condition include handling kerbs and paving, as well as blocks and bricks.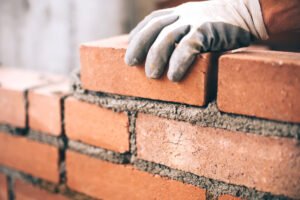 Musculoskeletal injuries and disorders don't usually occur because of a 'one-time' lift, but rather arise from regular repetition of the tasks and the way in which workers posture themselves during lifting. These can create a strain on the body's muscles and tendons, placing excessive stress on them until damage occurs that can lead to longer-term issues.
Unless the occupational risks are adequately measured, such injuries can significantly affect the workers' performance at work and their ability to perform their duties and earn a living. Not only does this lead to major financial losses for businesses due to lost productivity and time spent recruiting and training replacement employees, but it also has huge implications for the injured workers' quality of life.  It affects their ability to perform activities they enjoy, such as playing with their children or engaging in hobbies, and it can have a significant impact on their sleep and mental health.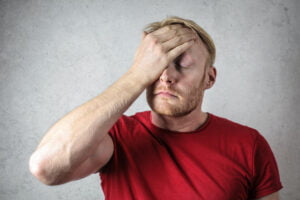 What Risk-Prevention Responsibilities Do Employers Have?
The Manual Handling Operations Regulations 1992 document lists a hierarchy of measures for dealing with risk that can cause harm due to manual handling. These are:
Avoid hazardous manual handling operations as far as reasonably possible
Assess any manual handling operations that cannot be avoided
Reduce the risk of injury to as low as reasonably possible
If employers fail to protect their workers from getting injured or ill through work, they could get verbal or written advice, receive an improvement or prohibition notice, or even be prosecuted by HSE or their local authority.
What Role Do Workers Play in Risk-Prevention?
Of course, employers have a duty to protect workers' wellbeing. However, workers themselves must also be actively involved in risk-prevention. According to the HSE, workers have the duty to:
follow the health and safety procedures at work
properly use any protective equipment provided
cooperate with their employer on risk-prevention
inform their employer of changes or any hazardous handling activities identified
ensure their activities are not endangering others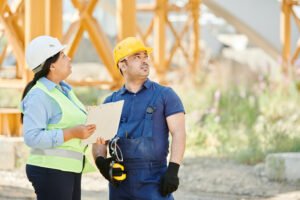 How Can Employers Effectively Reduce the Risk of Injury?
One of the best ways to ensure the wellbeing of your workers as an employer is to provide them with regular specialised health surveillance.
Musculoskeletal assessments, for example, can help prevent injuries from occurring as well as manage and improve existing conditions and ensure construction workers enjoy a better working life.
Hand-Arm Vibration screening programmes play an important role for construction workers working with vibrating tools or machinery. They help prevent HAVS (Hand-Arm Vibration Syndrome) from developing and help manage symptoms that are already being displayed.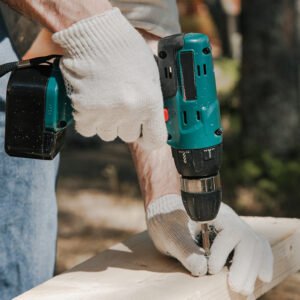 Working at Height medical assessments are a good surveillance practice to put in place for construction employees who regularly work above ground. It ensures that the workers are medically fit to be working at height and typically include a general health assessment, as well as an audiometry, respiratory, vision, and musculoskeletal test.
Are you looking to protect your construction employees from injury and harm? Healthscreen can help! We have over ten clinics across the UK where we provide our occupational health services, including Musculoskeletal assessments, Hand-Arm Vibration screening programmes and Working at Height medicals. Click here to enquire for a free, no-obligation quote!