The International Week of Happiness at Work begins today! Observed during the final week of September, this movement's purpose is to promote employee mental well-being and prioritise the facilitation of positive emotions as part of the working experience of all individuals.
Benefits of Observing This Week
There are many advantages of actively observing International Week of Happiness at Work. As a huge portion of our day-to-day lives is spent at work, striving to promote happiness amongst employees can be of major significance, helping to boost morale and create a general atmosphere of wellbeing at the workplace.
Furthermore, happier employees are also reported to be more motivated, as well as more likely to perform their responsibilities quickly without compromising on quality. According to research conducted by Oxford University's Saïd Business School, workers are 13% more productive when happy.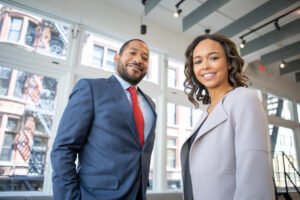 History of International Week of Happiness at Work
The holiday was first started by two Dutch women by the names of Maartje Wolff and Fennande van der Meulen back in 2015. They created a company called Happy Office which is designed to incorporate happiness into the workplace so as to increase employee satisfaction and mental wellbeing. The program offered by Happy Office utilises certified professionals as well as studies conducted at some of Europe's top universities and aims to assess the problems experienced by employees to allow them to perform their responsibilities as well as possible while enjoying good mental health.
Happy Office has created a website dedicated to the International Week of Happiness at Work which contains a manifesto that anyone can sign to help promote the idea of making the changes required so more employees can have happier work lives. Meanwhile, the holiday has become an opportunity for workers across the world to voice their belief about the importance of happiness at the workplace.
How to Celebrate the Holiday
There is no better time than the International Week of Happiness at Work to review the practices that are currently in place at your business to help promote positive emotions amongst employees. If you feel like you might be in need of some extra ideas to observe the holiday, we have listed some of our favourites below:
Encouraging Physical Activity
Exercise helps promote happiness, productivity, and lower stress levels. Most adults need at least 30 minutes of physical activity a day. Whether it be through providing an on-site gym or facilities such as walking paths, or through promoting flexible worktimes allowing for participation in physical activity, creating a work environment which supports being active during the workday can be incredibly beneficial.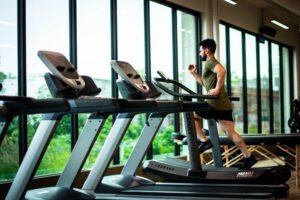 Recognising and Rewarding Employee Efforts
Recognition and reward can help promote beneficial behaviours and practices. Whether small or big scale, demonstrating appreciation is amazing at boosting employees' morale and allowing them to feel noticed and respected for their efforts and contributions, providing them with a sense of achievement which they are likely to 'chase' by achieving more goals.
Providing Developmental Support
Providing regular improvement opportunities to your employees that help them develop their skills and advance their professional growth is critical for employee satisfaction. Developmental support not only helps your workers feel supported and engaged but is also an important aspect of company wellness.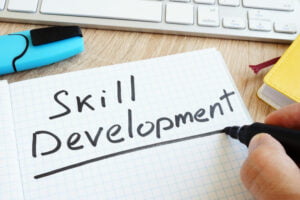 Initiating Social Events
Encouraging employees to engage in social activities together can help improve their relationships and increase their sense of belonging. Good work relationships are vital to employees' mental health; employees who feel connected to each other help build stronger company culture, and are more dedicated and motivated to perform to the best of their ability.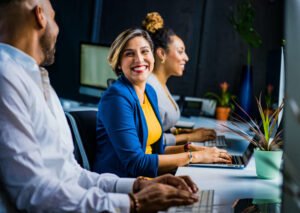 Introducing an EAP (Employee Assistance Programme)
Employee Assistance Programmes are designed to help alleviate the effects that personal issues can have on workplace performance by providing support and guidance to employees.
Making an EAP available to your workforce can provide you with various advantages. Not only does it show that you care about them and their wellbeing, making you competitive in attracting the best professionals, but it also results in happier, calmer, more confident employees.
Additionally, introducing an EAP helps maintain a higher retention rate and reduce company costs due to lower levels of absenteeism.
Are you looking for ways to celebrate the International Week of Happiness at Work? What better way to do it then making an Employee Assistance Programme available to your workforce? We at Healthscreen UK offer an EAP that is designed to enable your employees to resolve their personal issues that might be affecting their performance by accessing counselling services that might not otherwise be available.