Hearing loss is the third most common disability in the U.S, after high blood pressure and arthritis. It is more common than diabetes, vision issues, and cancer, and is among the most common work-related illnesses.
Within every industry sector, there are workers at risk for occupational hearing loss. The National Institute for Occupational Safety and Health (NISOH) recommends that workers are not exposed to noise any higher than 85dB over 8 continuous hours, and yet it has been estimated that 22 million US workers are exposed to hazardous noise levels each year. According to the US Bureau of Labor Statistics, more than 20,000 occupational hearing loss cases occur annually with many resulting in permanent hearing loss, and an estimated 24% of hearing loss in the US has been attributed to workplace exposure.
In addition to the 22 million (17%) US workers exposed to hazardous noise levels each year, around 10 million are also exposed to solvents like xylene and carbon disulphide which can damage hearing.  It is unknown just how many other U.S workers are exposed to other ototoxic chemicals that can cause hearing loss. Among all noise-exposed workers, 19% have a hearing impairment, with some industry sectors such as mining and construction having even higher percentages of hearing loss. With rates at an all-time high in the U.S, how might one prevent occupational hearing loss?
 Knowing where to find hearing equipment in the U.S…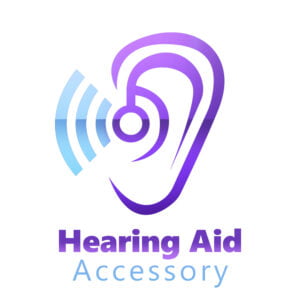 Hearing Aid Accessory is U.S online retailer which can be found at www.hearingaidaccessory.com, and sells a wide range of hearing equipment including assistive listening devices, tinnitus products, earplugs and hearing protection. It also sells hearing aid essentials like wax filters, domes, tubing, and batteries.
Finding out if the noise in your workspace is hazardous…
If someone is having to raise their voice to speak to people close by or experiencing ringing or buzzing inside their ears after work, then the noise is likely at a hazardous level. Noise levels can be checked using a sound level meter app.
Reducing your noise exposure…
Reduce noise at the source of the noise. This can be achieved by keeping all equipment well maintained, enclosing, or increasing distance from the source of noise, reducing time spent in noisy areas and always wearing hearing protection.
Preventing exposure to chemicals that may damage your hearing…
Read and follow all chemical safety instructions and be sure to wear the appropriate Personal Protective Equipment (PPE). This may include gloves, long sleeves, eye protection, respirators, and other protective equipment.