Mental health is one of the primary issues of our age; from celebrities like Prince Harry to frontline workers of the NHS, the last 18 months have highlighted a need for greater transparency and proactive planning when it comes to people's sense of wellbeing.
The COVID-19 pandemic has taken its toll on many of us. More than two-thirds of adults in the UK (69%) report feeling somewhat or very worried about the effect the pandemic is having upon their lives. An IFS analysis of longitudinal data found that mental health has substantially worsened as a result of the virus, by a figure of 8.1% on average. Women and young adults were found to be most affected.
Another study shows that the level of anxiety has almost doubled from pre-pandemic levels (up to 24% from 13%), while the overall number of UK adults reporting symptoms of depression jumped from 10% to 19% from March to June of 2020 alone.
Back in 2017, the Stevenson-Farmer 'Thriving at Work' report found that up to 300,000 people per year with long-term mental health problems lose their job, and it was estimated that up to 15% of people at work have symptoms of an existing mental health condition.
Over the course of the pandemic, these figures have only gotten worse: according to the ONS, levels of life satisfaction, happiness and the sense that the things we do are worthwhile have all plummeted since March 2020.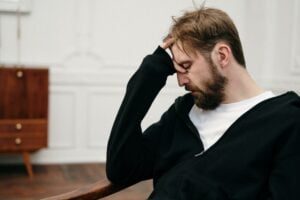 All of these changes have had serious ramifications upon the way we approach working life and the overall levels of productivity.
So, what of the costs to companies? An independent study commissioned by Deloitte investigated the knock-on effects of decreased mental health in the workplace and discovered some surprising results:
Employers incur costs of between £33 to 42 billion per annum
Over half of these costs came from 'Presenteeism' – people showing up to work but underperforming due to ill health – while the remainder is from sickness absence and staff turnover.
Government incurs costs of between £24 and 27 billion per annum
With governmental institutions often making up for the shortfall in the private sector, much of the resulting costs are generated by benefits, loss of tax revenue and increased strain upon the NHS.
The wider economy accrues costs between £74 and 99 billion per annum
More than both the cost to employers and government put together, the price of poor mental health to the economy at large is truly staggering.
Indeed, their conclusion is rather damning: 'At a time when there is a national focus on productivity the inescapable conclusion is that it is massively in the interest of both employers and Government to prioritise and invest far more in improving mental health. The UK can ill-afford the productivity cost of this poor mental health.'
This highlights the need for businesses to take the initiative when it comes to the mental health and wellbeing of their employees. Whilst it can be easy to gloss over issues in your colleague's demeanour, the statistics suggest that it may be unwise and even counter-productive to do so.  A more open, approachable work environment can be a great first step in addressing such issues.
Without a suitable diagnosis, there can be no suitable cure; this is as true of physiological conditions as it is psychological ones. However, unlike the former, the latter can be much harder to spot, and the first best practice is to ensure that your employees feel comfortable enough to come forward with their problems.

What are the signs to look out for?
There are a few key markers to look out for at the outset to ensure the health and wellbeing of your employees. Do note that employees are legally allowed to request an occupational health referral should their condition impact their ability to perform at work. Some of those reasons are as follows:
Continued absence requests
Whether short or long-term, absences may indicate an underlying ailment or disorder. Be sure to investigate the nature of said nonattendance to pre-empt further complications.
Dip in productivity and performance
Even if your employees are still present at the workplace, it does not necessarily mean that they are within their full faculties. Noticeable changes in employee performance are a strong indicator that there may be something else beneath the surface that isn't being sufficiently dealt with.
Erratic behaviour, mood swings and an inability to focus
Otherwise social people may become quiet and withdrawn; previously calm people can become irrational and frustrated. Be mindful of such changes in your day-to-day working life, as they may well hint at unaddressed issues.
Low employee engagement and inability to focus
Tiredness, a difficulty starting and finishing tasks and a lack of concentration and information retention can all be glaring indicators that someone may be suffering from poor mental health.
Employees who feel that they cannot properly recover whilst in their job will often quit. A negative workplace environment and substandard management practices are massive contributors to this, as often, it isn't the nature of the job but the nature of the circumstance that will cause employees to hand in their notice.
What can we do as a business?
The first step should always be geared towards prevention. Fostering an inclusive and welcoming workplace atmosphere can be a great way to avert latent difficulties. Failing that, often companies can find fast solutions as long as they are open to identifying the problems.
That's where we come in: Not only do Healthscreen UK provide expert screening for potential problems, but we also boast a growing team of healthcare professionals, specialized counsellors, and occupational health consultants that are on hand to provide the very best courses available.
Your first port of call should be our Occupational Health – Mental Health Awareness (OHMHA) program. With this, we can give you a head start in spotting the signs of when someone may be a danger to themselves and others.
Our 2-day course is hosted by registered nurse and occupational health specialist Mark Webb and registered nurse and mental health specialist Peter Wink. With a combined experience of more than 20 years, you can guarantee a thorough and professional service.
In addition, we offer comprehensive counselling to your employees from our empathetic and highly trained staff with our Employee Assistance Program (EAP). Meetings are face-to-face or remote, independent, confidential and above all, on-demand. However, our services are not limited to mental health – we are also able to provide expert care in the following areas:
Anger management
Coping with work-related stress
Personal issues (such as bereavement and relationship problems)
Sleeping difficulties
Disability and illness
Harassment and bullying in the workplace
Post-traumatic stress disorders
The fallout from the last year-and-a-half is still yet to be determined in full. Yet that doesn't mean that you can't take proactive steps in ensuring your business comes out of it swinging; let us take care of your employees so that they in turn can take care of you.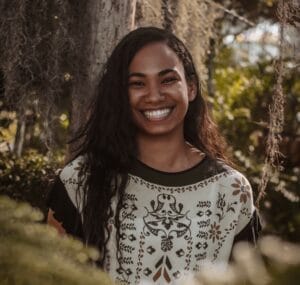 Healthscreen UK – changing lives for the better.