Tomorrow, February 2nd, is Time to Talk Day 2023. The campaign is run by Mind and Rethink Mental Illness, in partnership with the Co-op and supported by Time To Change Wales, See Me and Change Your Mind/ Inspire.
What Is Time to Talk Day?
Time to Talk Day is a campaign that happens annually and aims to encourage conversations about mental health within all types of groups and communities, including at the workplace.
The idea behind it is that the more conversations are had about mental health, the better life becomes for everyone.
People can join the campaign in various ways, from organising or hosting an event to simply posting information on social media or sending a text message to a loved one.
Why Mental Health Conversations at Work Are Important
According to the latest data released by the HSE, over half of all current occupational illness cases are related to stress, depression, and anxiety. Occupational mental health issues have been increasing since before the pandemic and it is clear that a stronger focus on prevention and management is needed in this area.
Talking about mental health at work helps reduce stigma and cultivate supportive communities where people are able to ask for help in case they need it. Unfortunately, there are many people who still feel uncomfortable opening up about their mental health struggles due to fear of judgement from those around them.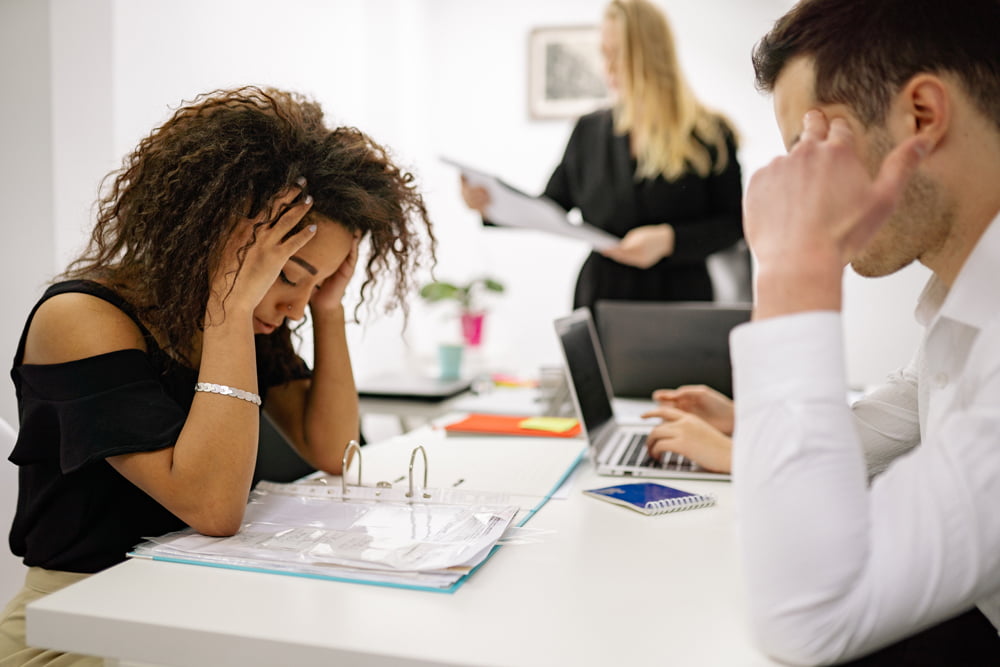 Time to Talk Day is a great opportunity to initiate a conversation on the topic and allow employees to share their thoughts regardless of whether they have a mental health problem or not. Hopefully, this can create a culture of openness, and show that talking about mental health doesn't have to be daunting or scary.
Where to Start?
Starting a conversation about mental health isn't always easy. As an employer, you might realise the importance of taking this step, while at the same time being unsure what kind of  approach to take and where to begin.
The Time to Talk website provides a range of ideas to make the conversation less awkward and help your employees open up, such as running a lunch-and-learn session, organising a quiz with mental health questions weaved in, or holding a walk-and-talk event. The website also offers various talking tips that can support you in making sure you are approaching the situation in a helpful way in case someone does open up about their mental health.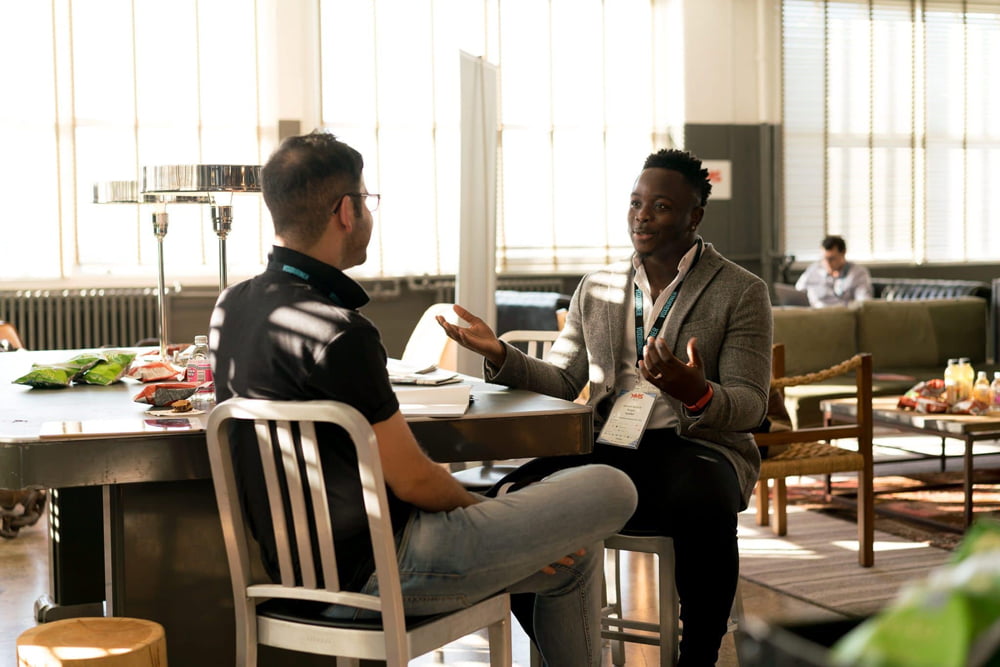 Some good pointers to keep in mind include:
Ask open, non-judgemental questions: this will give the person space to express their thoughts/ what they're going through, and it will give you an opportunity to better understand their experience.
Be a good listener: let the individual you're speaking to do most of the talking.
Don't immediately try and offer a solution unless the person has directly asked for advice. Sometimes it can be best to just listen.
Ensure the time and place are suitable: somewhere quiet and private where the individual feels safe and comfortable.
Be patient: sometimes, even if you try really hard, people might not be ready to have a mental health conversation. The fact you tried, however, may make it easier for them to come to you in future if they decide to do so.
Providing Access to Treatment and Support
Talking is a great way to begin addressing mental wellbeing at the workplace, but it's also very important to be prepared to provide your employees with access to treatment and support in case they are experiencing issues.  A great way to do this is by investing in an Employee Assistance Programme (EAP).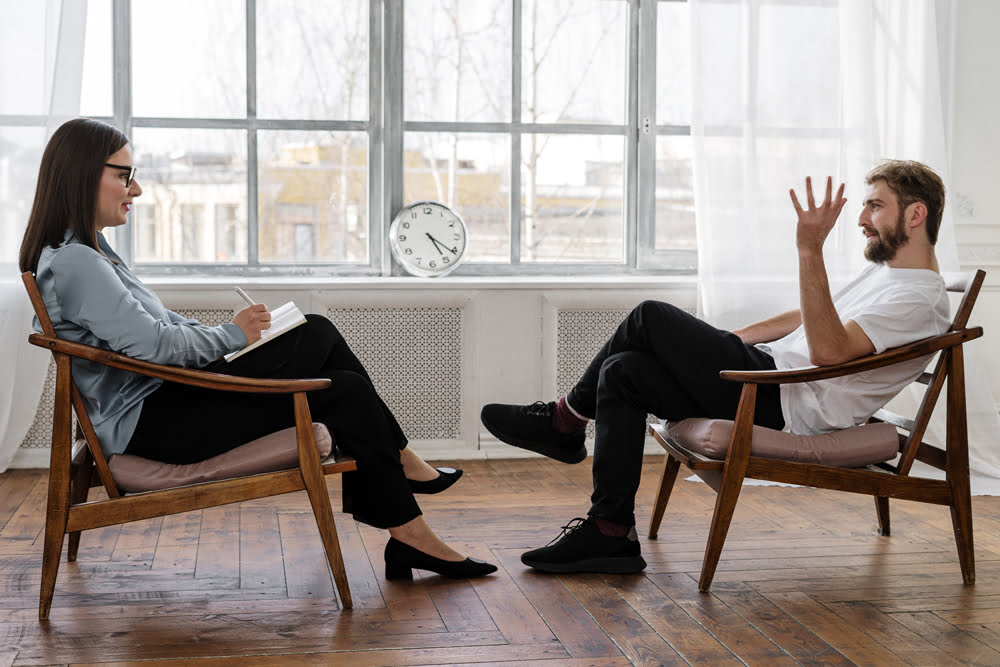 The EAP that Healthscreen UK offers gives your employees the opportunity to access counselling services to help them manage mental health issues that might be adversely affecting their work performance and overall wellbeing. We are experienced in a range of areas, including anger management, work-related stress, depression and anxiety, and many more. Click here to contact us for more information, or request a free, no-obligation quote!