Dermatology (Skin) Assessment
In industries like healthcare, construction, manufacturing, and hospitality, employees often face skin hazards that can cause irritation, rashes, and dermatitis. Dermatology assessments play a crucial role in identifying and addressing potential skin exposure issues. Through health surveillance, including questionnaires and skin examinations, employers meet legal requirements while promoting employee skin health.
Our dermatology assessment begins with a health surveillance questionnaire, which allows us to gather important information about your employees' work environments, potential skin exposure risks, and any existing skin conditions or symptoms. This questionnaire serves as a valuable tool in assessing the overall skin health of your workforce and identifying potential areas of concern.
In addition to the questionnaire, our skilled healthcare professionals conduct a thorough skin examination of the hands and arms. This examination aims to detect any visible signs of skin irritation, inflammation, or occupational dermatitis. By carefully examining these areas, we can identify early warning signs and potential skin-related issues that may require further evaluation or intervention.
Upon completion of the assessment, we provide comprehensive feedback and recommendations to assist you in implementing appropriate control measures, training, and preventive measures. We can also advise on best practices for maintaining good skin health, including proper hygiene, the use of protective equipment, and the importance of regular skin checks.
Helps you comply with regulations related to skin exposure
Identifies potential hazards related to skin exposure
Promotes good skin health among your employees
Enhances the overall health and safety of your workplace

Ensuring Regulatory Compliance
Our Dermatology Assessment service helps you meet the requirements set forth by the Control of Substances Hazardous to Health Regulations 2002 (COSHH) and the Personal Protective Equipment Regulations 1992 (PPE). These regulations place a legal duty on employers to assess and control the risks associated with hazardous substances and provide appropriate protective measures to safeguard the health of employees.
By conducting dermatology assessments, we help you evaluate the potential risks to your employees' skin health and develop effective control measures to minimise exposure and prevent occupational skin diseases. Furthermore, our service aids in identifying the appropriate types of PPE, such as gloves and protective creams, to mitigate the potential harm caused by hazardous substances and promote safe working practices.
A dermatology assessment is a screening process that helps identify potential skin-related hazards and promotes good skin health among employees. It includes a questionnaire and a skin examination of the hands and arms.
Skin exposure to hazardous substances can cause a range of health problems, including skin irritation, dermatitis, and even cancer. A dermatology assessment helps identify potential hazards and promotes good skin health among employees.
Anyone who is exposed to hazardous substances or who works in an environment where skin exposure is a potential risk should undergo a dermatology assessment.
Don't wait until it's too late to protect your employees' skin health. Contact us today to schedule a dermatology assessment for your workplace.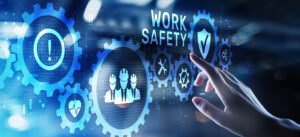 Blog
HSE have released their latest statistics which include data on work-related ill health, as well as workplace injury. While they do indicate improvement in some
Read More »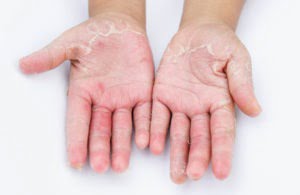 Blog
Occupational skin diseases are amongst the most commonly reported work-related health issues. According to data from the HSE, an estimation of 16,000 people working within
Read More »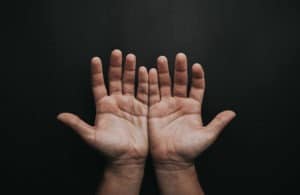 Blog
Transform your workplace with one of Healthscreen UK's Skin Assessment's, see the results for yourself here:
Read More »