Health Professional Earwax Removal Training
You can now book online via our booking calendar that can be found here!
The aim of this two-day course by leading  Audiologist, Tyler-Jayne Bennett, is to train proficiency and skillsets to occupational health technicians in the service of removing ear wax by a number of different methods. This certified course, with training in the field, will allow the technician to perform ear wax removal in the workplace or to the general public.
Why should I go on this course?
There are many additional benefits to acquiring this training –
Earwax removals earn £45 per appointment, in comparison to a full day of Occupational Health work, it's possible to earn £180 within 2 hours rather than across a full day.
Learn 3 Professional Earwax Removal methods, not just 1, and get practical hands-on experience
Be part of a community willing to help each other out, we have an organised group for professionals that want to assist Occupational Health Professionals with any question they may have about all 4 methods of earwax removal
Pain-free and hassle-free leads for work, with free marketing organised by the EarWax Removal Specialists team to keep you busy
Make your investment back in 2 weeks. With regular leads, it's possible to pay off the cost of this course with ease, for anyone taking more than 5 bookings per day it's possible to get a return on investment even quicker!
Who is this course for?
This course has been specially designed to benefit individuals in clinical settings at any skill level, it is appropriate for –
Audiologists
Audiological Scientist
Hearing Aid Dispenser
General Practitioners
Physician Associates
ENT Specialists
Nurses
Allied Healthcare Professionals
Pharmacists
Occupational Health Technicians
Hearing Care Assistants
If you're unsure whether this course would be right for you we'd be happy to discuss whether it's appropriate for your needs, give us a call on – 01455 245740
Trainer
Trainer – Tyler-Jayne Bennett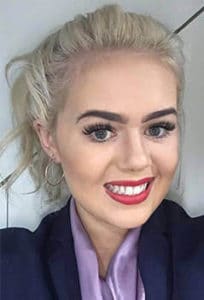 Tyler Bennett is a qualified and registered Hearing Aid Audiologist – also qualified to perform Ear wax removal with water irrigation, microsuction and the latest technique of endoscopic microsuction. She is a qualified Tinnitus Counsellor and is the General Director of the Hear4U clinics in Leicestershire and Northamptonshire.
Training Programme
Day 1
This includes ½ day of theory :
Introductions & setting the scene for the course
Statistics
Anatomy, disorders & ear wax in detail
Cerumenolytics
Consent & documentation
Irrigation vs microsuction vs instruments
Medico-legal issues/studies on risks associated with microsuction
½ day learning with equipment & practice on other trainees/staff/clients at the end of the day 
Day 2
1 Full day of patients with ear wax problems. Every 45 minutes the training team practices otoscopy, microsuction, irrigation and instruments.

Equipment
The course cost will also consist of all the equipment you require, which has been sourced at a lower price, with any replacement or new equipment sourced via our company :
Propulse Ear Irrigator
Devilbiss Vacu-Aide
Network Zoellner type pen suction tubes
VAT Irrigator Propulse Tips (Box of 100)
VAT Head Loupes
Mini Otoscope Diagnostic Examination Set
Noots Aluminium Ear Tank
Hartmann Metal Ear Speculum x 3
Gloves x 100
6pc Reusable/Washable Face Masks
Whites Light Duty Waterproof/Reusable Apron
Jobson Horne Probes
Forceps
Thermometer
It is possible to purchase the full equipment kit for any Earwax Removal Specialists that wish to come on board with pre-existing Earwax Removal qualifications.
Centre
The first day of the course will be run at our Headquarters in Hinckley, with day two down the road at our busiest hearing centre, where you will get hands-on experience with our expert team.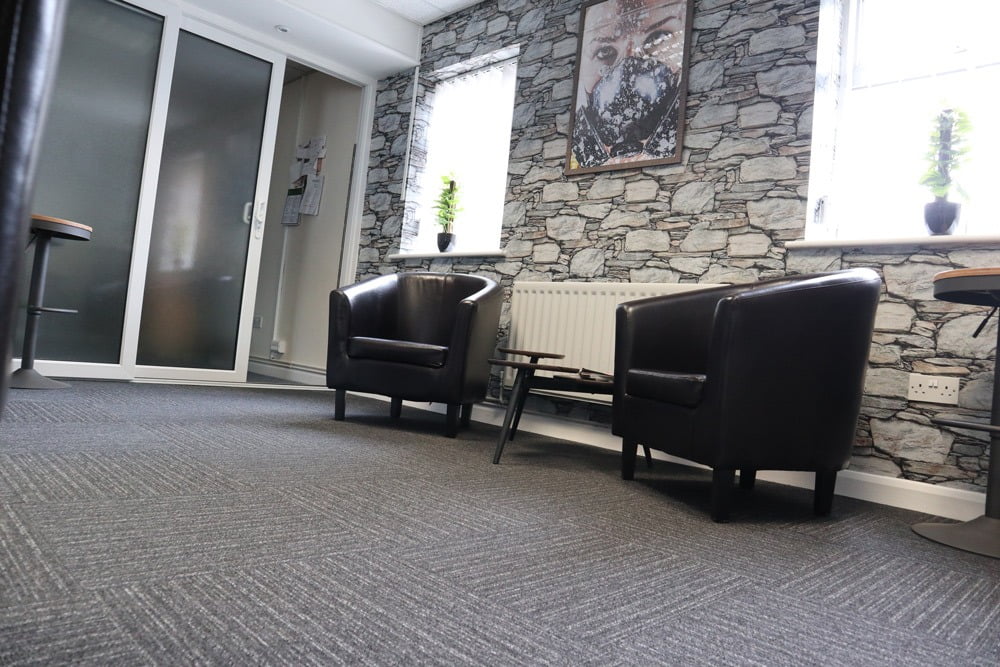 Insurance
We have sourced insurance at a competitive cost, which we can explain to you on the day of your training. However, if you have insurance as an independent, your insurer should support you with this new skill-set you will be offering.
Leads for future work
Our Earwax Removal Specialists website (Found Here) creates enquiries all over the UK for ear wax removal. We can allocate you an area and provide ear wax removal clients within these areas for you as part of our service.
We can link our diary system to yours and allocate work when you have availability without bothering you, therefore keeping you busy as and when you require work. We can also phone/text you to confirm when you can attend the client.
We can provide an electronic tablet with the necessary form for completion and signing off by the client once the work is performed. This ensures the client is satisfied and that you are protected by completing the necessary information.
Remittance
EWRS pays £45 per ear wax removal at the client's home. Should you have to reattend for a further visit if the wax cannot be removed the first time, then you will receive £20 until the job is complete.
Can I remove wax for myself?
If you have passed your course successfully you are able to provide this service.
Pricing and Payment
The pricing of this course is ONLY £1950. This includes 2 days of training (Lunch provided) and all of the equipment mentioned above. Additionally, we can help to source overnight stay for anyone travelling, the cost of this will depend on availability and time of year.
We now offer an interest-free monthly payment service for the training courses, in order to help spread the cost for this fantastic skillset.
BOOK YOUR SPOT
In order to book on for this fantastic course please visit meduc8ion.co.uk/product/health-professional-earwax-removal-training/ and select one of the available dates.
Alternatively, if you're unable to book online please email emma@meduc8.co.uk or call 01455 245 740 between 9:00am – 4:30pm Mon – Fri and ask for Emma Grogan
Course Reviews
So far we've had 7 people come on and successfully pass the course, we've asked for their feedback and these are all the comments we've received so far –
"Found the course very informative, and that it wasn't just an attend and pass course. I was very nervous on the second day, I was afraid that I was going to hurt someone, but Tyler was on hand and was very assuring that I would be okay and would be able to do it. Really happy that the course included a practical part, and that they will only pass you if they feel you are compitent. Great course"

– Brian J (Passed The Earwax Removal Course in April 2021)
★★★★★
"This was a great combination of theory and practice. Familiarisation of kit and practical skills application on day 2 is a useful approach to build confidence. The input from Chris and Tyler was professional – they are both approachable with different styles, but this is good, as it allows learners to gain knowledge from alternative perspectives as they draw on their own years of experience ."

– Ginny K (Passed The Earwax Removal Course in March 2021)
★★★★★
"Very thorough training. Felt at ease to ask many questions & felt fairly confident towards the end of day 2"

– Susan P (Passed The Earwax Removal Course in March 2021)
★★★★★