At Healthscreen, we understand that promoting a healthy workplace is essential to keeping your employees happy and productive. That's why we offer healthy worker medical assessments that are specifically tailored to your employees' needs. Our assessments help to identify potential health issues early on and provide health promotion information to ensure that your workforce is healthy and happy.
Our healthy worker medical assessments use a range of tools and techniques to help identify and manage any health risks that your employees may face. They include a variety of services, including:
Specifically tailored questionnaires – Our questionnaires are tailored to the needs of each individual employee, and they cover a range of topics that are essential to maintaining good health.
Urinalysis (Glucose, Blood, Protein, Ketones) – Urinalysis can help to detect a range of health issues, such as diabetes and kidney disease, early on.
Blood pressure checks / Pulse – High blood pressure can lead to a range of health issues, including heart disease and stroke. Our blood pressure checks can help to identify any potential issues early on.
Height and weight measurements – Our height and weight measurements can help to identify any potential issues with weight and body mass index (BMI).
BMI calculations – BMI is a useful tool for identifying potential issues with weight and obesity.
Advice – We offer advice on a range of health issues, including nutrition, exercise, and mental health.

Early detection and prevention of health problems, allowing for early intervention and treatment, which can lead to better health outcomes for employees.
Improved productivity and reduced absenteeism as a result of employees feeling healthier and more engaged in their work.
Identification of health risks in the workplace, allowing employers to take appropriate measures to reduce the risk of workplace-related illnesses and injuries.
A positive impact on employee morale and job satisfaction, as employees feel valued and supported by their employer in maintaining their health and wellbeing.
Ensuring Regulatory Compliance
The Management of Health and Safety at Work Regulations places a legal duty on employers to assess and manage risks to the health and safety of their employees. This includes identifying any potential health hazards or medical conditions that may arise from work activities. Our Healthy Worker Medical Assessment service helps you comply with these regulations by conducting comprehensive assessments to evaluate the overall health status of your employees.
Investing in your employees' health is an investment in the success of your business. Contact us today to learn more about our healthy worker medical assessments and how we can help you promote a culture of health and wellness in your workplace, as well as keep compliant with regulations.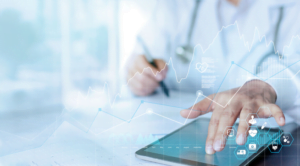 Blog
What Is the Purpose of an Occupational Health Referral? Whenever there are concerns that work might be adversely affecting an employee's health, or that a
Read More »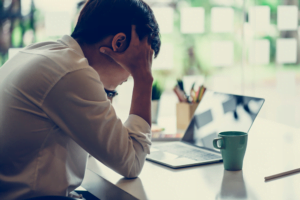 Blog
The cold, dark and wet winter months are hardly pleasant for any of us. However, for people suffering from Seasonal Affective Disorder (SAD), they can
Read More »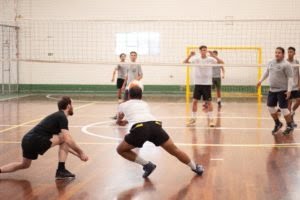 Blog
More and more employers are concerned with keeping their staff healthy by providing general healthy worker assessments and health promotion information. Promoting a culture that
Read More »