Physiotherapy
Healthscreen are proud to announce we are now partnered with Physiotherapy services!
In-house physiotherapy allows employees to access medical treatment at work to prevent musculoskeletal issues from developing and leading to a period of absence. The treatment and rehabilitation involve a hands-on approach alongside a home exercise plan of exercises to help the employee rehabilitate and self-manage their issues. This reduces the employee's rehabilitation period and reduces the probability of similar issues in the future.
What industries may benefit from Physiotherapy?
Physiotherapy will especially help those with a manual handling role including but not limited to bending, lifting and standing for large amounts of time. Industries such as construction, manufacturing and mining may benefit from physiotherapy services.
Physiotherapy allows you to be active during your treatment. By doing activities as prescribed you should find yourself more able to lead an active life. A physiotherapist can help you to avoid further injury.
Physiotherapy can help:
✓ Reduce staff absence short or long term
✓ Reduce long term injury
✓ Educate you to avoid a repetitive strain injury
When is Physiotherapy used?
Physiotherapy can be helpful for people of all ages with a wide range of health conditions, including problems affecting the:
– Bones, joints and soft tissue
– Heart and circulation
– Lungs and breathing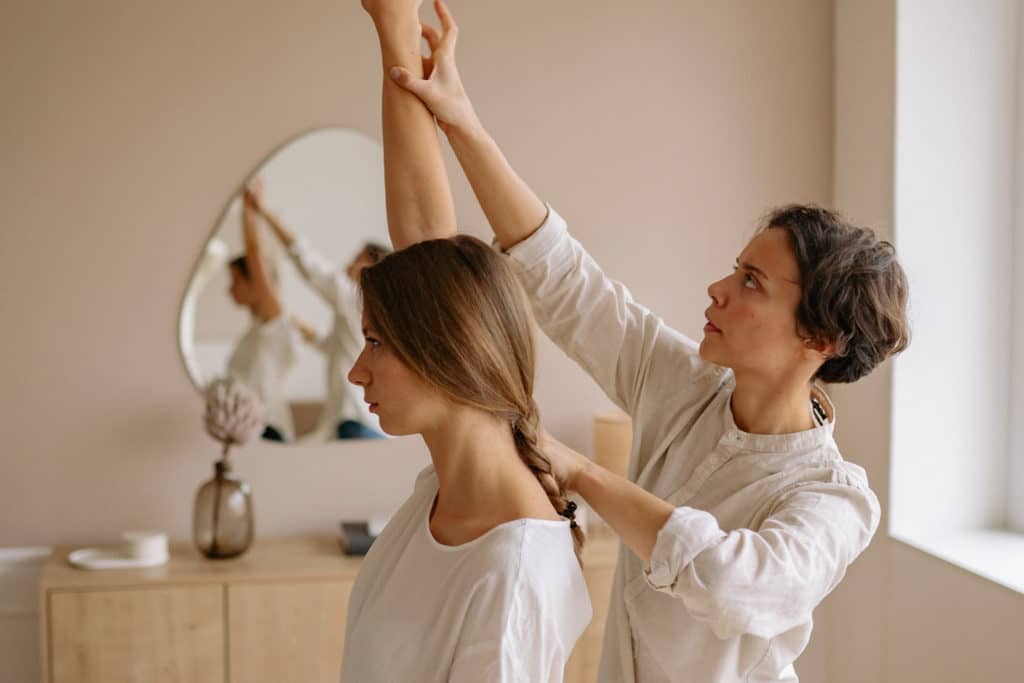 We can now offer you physiotherapy services in the following clinics with our associate practices:
Blackpool
Carlisle
Chester
Crewe
Doncaster
Lancaster
Ulverston
Whitehaven
Wirral
Abergele
Bangor
Barrowford
Bolton
Bradford
Burnley
Cardiff
Chorley
Crosby
Ellesmere Port
Huddersfield
Hull
Leicester
Liverpool
Manchester
Middleton
Morecambe
Newcastle
Penrith
Portsmouth
Preston
Rhyl
Rochdale
Rotherham
Sheffield
Shrewsbury
Telford
Warrington
Wetherby
Wigan
Wolverhampton
Worsley
If you are still unsure if physiotherapy is the right path to take we can also offer a triage service – Our network of experienced physiotherapists can perform a telephone triage assessment on patients suffering from a variety of injuries. This early intervention allows us to identify clear and logical clinical care pathways for any client to ensure maximum recovery in the shortest possible time. We can provide this service nationally with a fully typed report produced within 48 hours after the assessment has taken place.