Styrene exposure can occur in several industries, including reinforced plastics manufacturing, rubber production, and photocopy centres. At Healthscreen, we offer reliable styrene monitoring services to assess and manage employee exposure to styrene. Ensuring the safety and well-being of workers exposed to this substance is paramount, and our monitoring solutions provide valuable insights to protect their health.
Our comprehensive Styrene Monitoring service utilises urine sampling to accurately assess the extent of styrene exposure in your workforce. By analysing the samples in our specialised laboratories, we provide valuable insights into styrene levels, enabling informed decision-making regarding control measures and risk management strategies. Our experienced team guides you through the monitoring process, providing sampling kits and detailed instructions. Using advanced techniques, we generate detailed reports with clear recommendations for action.
Employee Health Protection: Monitoring styrene exposure helps safeguard the health of workers by identifying potential risks and enabling proactive measures to mitigate them.
Compliance with Regulations: By monitoring styrene levels, organizations can ensure compliance with occupational health and safety regulations, promoting a safe working environment.
Control Measure Evaluation: Styrene monitoring allows you to assess the effectiveness of existing control measures and make necessary adjustments to minimize exposure risks.
Risk Management: Accurate monitoring data assists in risk assessment and enables the implementation of targeted control strategies.
Expert Guidance: Our experienced team is available to address any questions or concerns regarding styrene monitoring, providing guidance throughout the process.

Ensuring Compliance With Regulations
As an employer, it is crucial to prioritize the health and safety of your employees and ensure compliance with the relevant regulations pertaining to styrene exposure. Compliance with the Control of Substances Hazardous to Health (COSHH) Regulations 2002 is essential in managing the risks associated with styrene exposure in the workplace. Our Styrene Monitoring service is designed to help you meet your legal obligations and protect the well-being of your workforce. By choosing our service, you can actively safeguard your employees' health, maintain a safe working environment, and demonstrate your commitment to complying with the relevant health and safety regulations.
Inhaling high levels of styrene can lead to symptoms such as impaired colour vision, fatigue, dizziness, slowed reaction time, difficulty concentrating, and balance problems.
Healthscreen offers urine sampling as a reliable method to monitor styrene levels in employees. Our specialised laboratories analyse the samples to provide accurate and actionable data.
Industries such as reinforced plastics manufacturing, styrene polymerization, rubber production, industries utilising styrene polyester resin, and photocopy centres are at risk of styrene exposure.
Ensure the safety and well-being of your workforce by implementing styrene monitoring in your workplace. Contact Healthscreen today to inquire about our comprehensive monitoring services. Our team will provide the necessary guidance and support to assess and manage styrene exposure, ensuring regulatory compliance and the protection of your employees' health.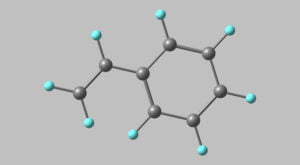 Blog
Let's start with a tale… On one ordinary day in 1839, a German apothecary named Eduard Simon accidentally discovered polystyrene. He isolated a strange liquid
Read More »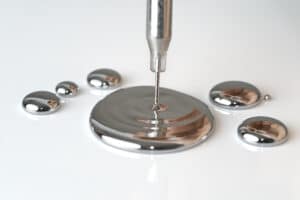 Biological Monitoring (Urine)
What is Mercury? Also known as 'quicksilver', Mercury takes its name from the Roman messenger god known for his speed and agility, analogous to the
Read More »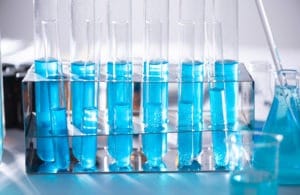 Blog
Learn about what Biological Monitoring can offer your company through this handy article:
Read More »