We all know health and safety should be prioritized by all businesses, everywhere. It is also important to understand, however, that health and safety management involves much more than simply ticking the correct boxes and meeting the minimum requirements. It is about effectively and thoroughly assessing and preventing the risks, thus protecting the mental and physical wellbeing of your workforce. By doing this, you don't only reduce absences and ensure your workplace is more efficient and productive, but you also protect the reputation of your business and avoid threat of legal action against it.
To manage health and safety as effectively as possible, it can be helpful to look at the most commonly occurring incidents to receive an idea of which areas require more focus and attention. Here are the five most reported health and safety issues of the previous year, and how you can avoid them:
1. Poor Mental Health
According to the HSE, there are 914,000 workers in the UK currently suffering from work-related stress, depression, and anxiety, making up over half of all cases of occupational illness (1.8 million). Work-related mental health issues have continued to display signs of increasing over recent years, indicating a growing cause for concern.
The HSE provide the following advice for employers to help protect the mental wellbeing of their workers:
Introduce and communicate a 'mental health at work' plan
Encourage mental health awareness among employees
Create an open dialogue
Provide good working conditions
Promote effective people management
Routinely monitor employee mental health
2. Slips, Trips and Falls
No different from previous years, the HSE statistics of 2022 report slips, trips and falls as the cause for most recorded non-fatal injuries. Although some workplace environments are at a higher risk than others, this trend is relevant to all businesses since these incidents can occur anywhere.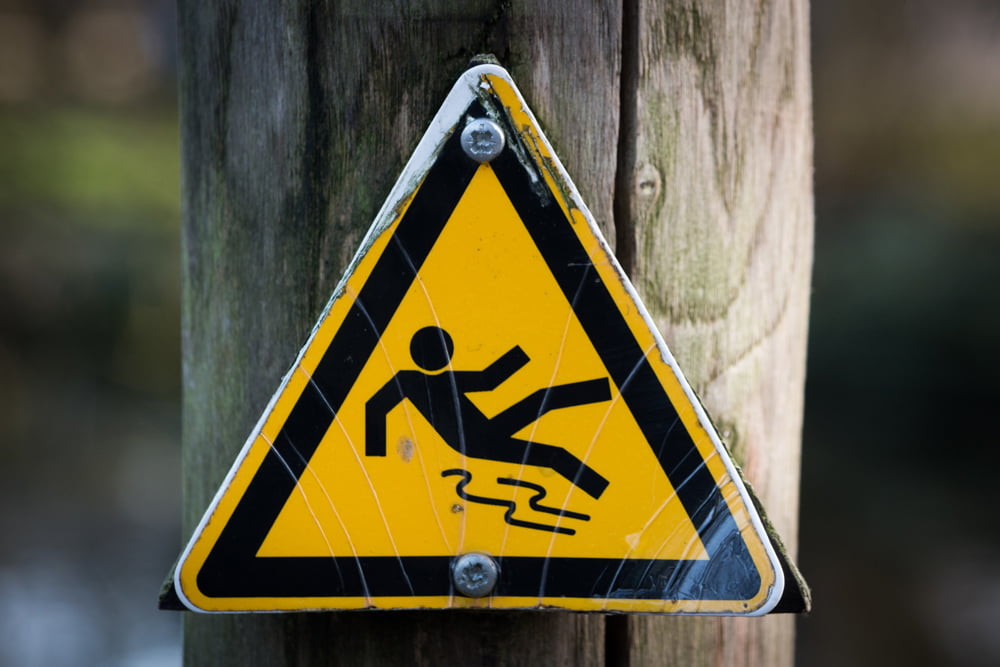 Despite being very common, slips, trips and falls are almost always avoidable. Some basic precautions recommended by the HSE that you can take to reduce the risks of those occurring include:
Try to prevent floors from getting wet/contaminated as much as possible
Introduce procedures for both routine and responsive cleaning
When a spillage occurs, clean it up right away
In case floors are left wet after a spillage, make sure to stop people from walking on them until they are dry
Look out for trip hazards (uneven flooring, cables, etc.) and encourage good housekeeping
Make sure employees are wearing the appropriate footwear for the environment
Make sure your flooring is appropriate
3. Falls From Height
The most common kind of fatal accident for workers over the 2021/22 period, falls from height make up almost a quarter of all cases. Falling from a height can result in serious or fatal injury even when the fall is less than 2m, the HSE warns. They also lead to around 80 major injuries each year.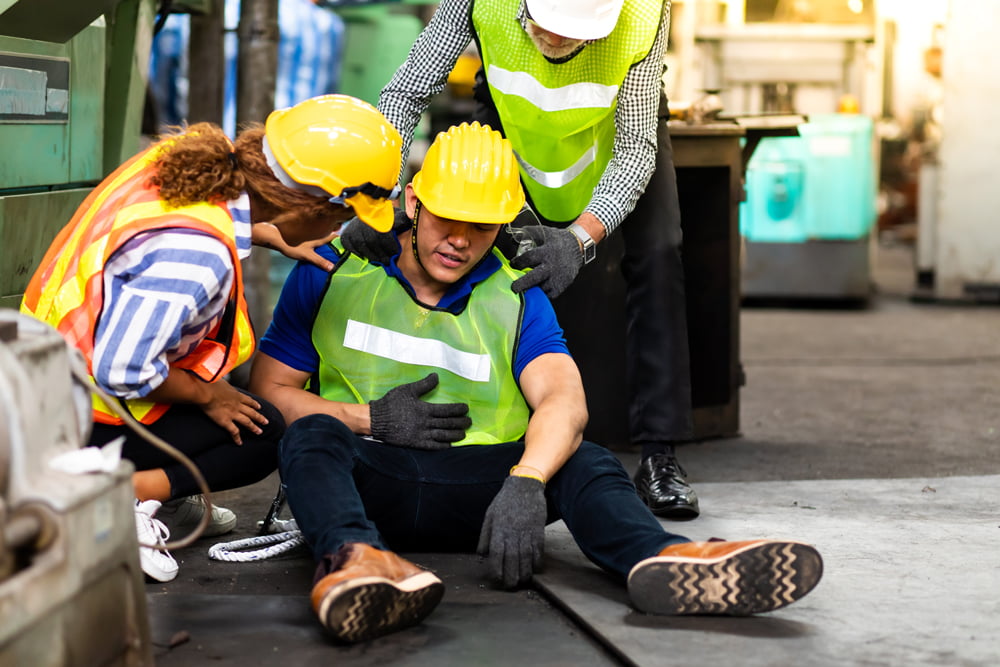 Below are some of the measures you can take to prevent falls from height:
Try to prevent working from height in the first place where possible
Ensure all equipment is stable and strong enough
Provide protection from falling objects
Don't overload ladders
Make sure employees who work from height have the skills, knowledge and experience to do so
4. Musculoskeletal Disorders
Manual handling in one form or another is performed in almost all sectors. The risk it involves is often overlooked, but it has lead to 7.3 million working days being lost due to work-related musculoskeletal disorders in 2021/22 with 477,000 workers having been affected.
To prevent musculoskeletal disorders in their workers, employers can:
Avoid hazardous manual handling
Thoroughly assess manual handling that can't be avoided
Reduce the risk of injury by implementing changes to the task(s), the load and working environment
Provide employees with training appropriate to the type of work carried out
5. Being Struck by Moving Objects
Striking by moving, flying, or falling objects is reported as the third most common reason for non-fatal injuries during the 2021/22 period. Around 700 injuries are caused by this yearly, 100 of which are serious. A third of these are caused by falling objects (such as an item falling from a storage rack, for example), a quarter are caused by hand tools, and the third highest cause is being hit by moving pallet.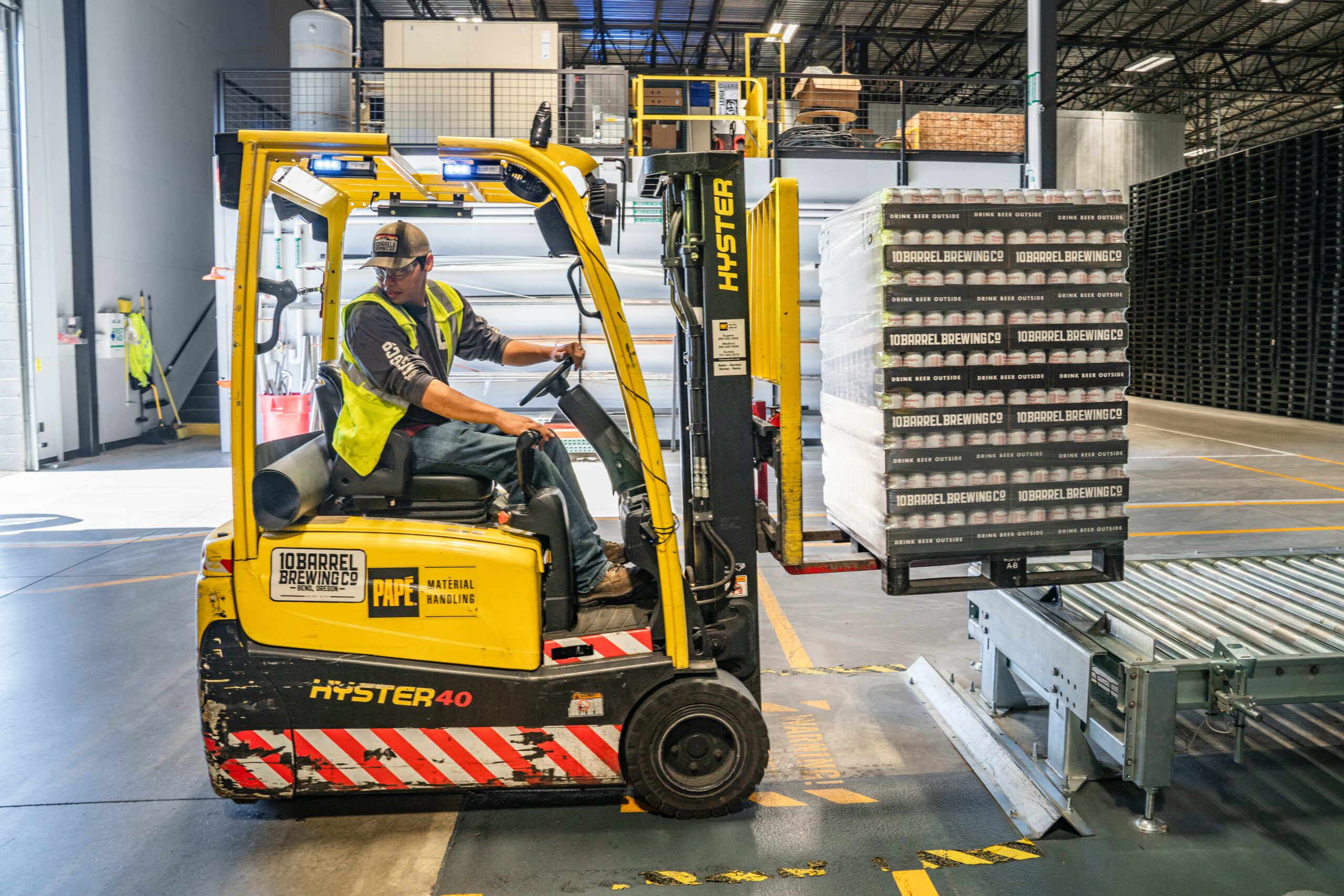 Managing the risks of employees being struck by moving objects involves:
Making sure items stored above ground level are stable and will not fall off easily
Carefully considering methods of stacking
Making sure tall self-standing objects (such as gas cylinders) or objects leaning against a wall are either stable if knocked, or secured
Storing hand tools safely and maintaining them in good condition
Ensuring pallet trucks, racks, and trolleys use designated routes away from other employees where this is possible
Thoroughly considering what other workplace-specific hazards might be present (such as rolling kegs, hoist hooks, or exposed moving machinery parts)
Investing in Occupational Health Services
The best way to ensure all the health and safety risks at your workplace are thoroughly assessed and managed is to invest in professional occupational health services.
Healthscreen UK can help you keep your employees and your business safe. Our services are specially tailored to meet the specific needs of your organisation, and we offer flexibility and competitive pricing. Click here to contact us, or request a free, no-obligation quote!