Our Health Surveillance Services in Bristol cover a wide range of specialisms, providing flexibility for on-site assessments or appointments at our dedicated clinic. We prioritise delivering exceptional service and efficiency, supported by our friendly team of experts. Our proactive approach to health surveillance, in line with the Health and Safety at Work Act 1974 (HSWA), ensures early detection of work-related ill-health, promoting a safe and healthy working environment.
Comprehensive Health Surveillance Services in Bristol
Healthscreen provide comprehensive Health Surveillance Services in Bristol, catering to a diverse range of industries and sectors. Our services are tailored to meet the specific needs of businesses in highly developed sectors such as aerospace, food & drink, and logistics & distribution. Our team of experienced professionals offers a wide range of health surveillance assessments and screenings to ensure the well-being and safety of your workforce.
Our services include but are not limited to:
Regular health assessments and screenings to monitor employees' well-being and detect any work-related health issues at an early stage.
Respiratory function tests and lung health assessments to safeguard employees working in industries where exposure to airborne hazards is a concern, such as aerospace and manufacturing.
Audiometric assessments to assess and protect employees' hearing health, particularly important in noisy environments such as manufacturing and logistics.
Visual acuity and color vision screenings to ensure optimal visual health and safety, particularly relevant for roles in food & drink production and logistics.
Musculoskeletal assessments to evaluate mobility and prevent work-related injuries, essential for employees engaged in physically demanding roles within the logistics and distribution sectors.
Unsure if your workplace falls within our coverage?
Here is a brief overview of the primary locations we serve from our West Midlands clinic:
Our Bristol Clinic – Ground floor, Redwood House, Brotherswood Court, Almondsbury Business Park, Bristol, BS32 4QW
Portishead
Weston-Super-Mare
Bath
Cardiff
Newport
Swindon
Gloucester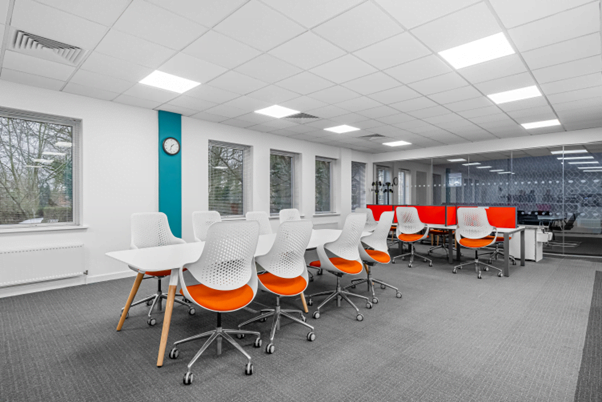 Contact us now to arrange a booking
Our fully-equipped clinic in Bristol  is perfectly suited for comprehensive health surveillance services. To schedule an appointment, simply reach out to us at 0117 235 0662 or fill out our convenient contact form. Our dedicated team will be glad to assist you.
Our Full Range Of Health Surveillance Services