Working in confined spaces can be hazardous and poses a significant risk to the health and safety of employees. That's why Healthscreen offers on-site confined space medical assessments to ensure that your employees are fit to work in these environments safely.
Our confined space medical assessments are designed to identify any health risks or conditions that could put employees at risk when working in confined spaces. The assessment includes a range of tests and screenings to provide a comprehensive overview of an employee's health status.
The assessment includes:
A health questionnaire to document any pre-existing medical conditions or concerns.
Height, weight, BMI, waist, and hip measurement to assess overall health and identify any potential health risks.
Blood pressure measurement to check for hypertension or other cardiovascular conditions.
Vision screening for near and distance to ensure that employees can perform their work safely.
Standard urine test for protein and sugar to assess kidney function and identify any underlying conditions.
Lung function testing to check for any underlying respiratory conditions that could be aggravated by working in confined spaces.
Hearing test to assess any pre-existing hearing loss that could be worsened by working in noisy confined spaces.
Specific questionnaire to assess employee's knowledge of the risks associated with working in confined spaces and their ability to work safely.
Identifying health risks early on can help affected employees manage their condition, reducing the risk of complications and improving overall health.
Regular testing can help reduce absenteeism and increase productivity.
Confined space medical assessments can ensure a safer work environment for all employees.

Ensuring Regulatory Compliance
Working in confined spaces poses significant risks and hazards that require specific attention. The Confined Space Regulations 1997 outline the legal obligations and requirements for employers in managing and safeguarding workers in confined spaces. By choosing our Confined Space Medical service, you demonstrate your commitment to maintaining compliance with these regulations and fulfil your duty to protect the health and safety of your employees.
Any employee who is required to work in confined spaces as part of their job role should be considered for a confined space medical assessment.
The frequency of testing will depend on the individual's risk factors, workplace environment, and medical history. Our trained professionals can advise you on the appropriate frequency for your employees.
If a health condition is identified, our professionals will provide advice and referrals to appropriate medical professionals or programmes to manage the condition. We can also provide specific advice on how to work safely in confined spaces with the identified condition.
Don't put your employees at risk by sending them to work in confined spaces without adequate medical assessments. Contact us today to schedule an on-site confined space medical assessment and ensure that your employees are fit to work safely in confined spaces.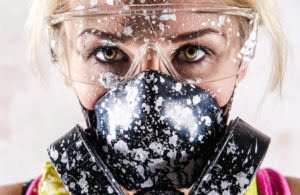 Blog
What Is RPE? Respiratory Protective Equipment (RPE) is special equipment designed to protect employees who perform work activities which may involve harmful substances contaminating the
Read More »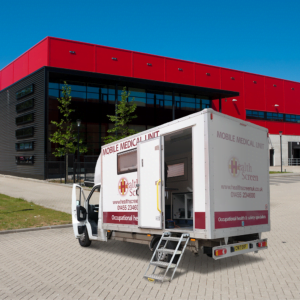 Blog
You may have known that we have clinics all over the UK where we provide our full range of occupational health surveillance services. But did
Read More »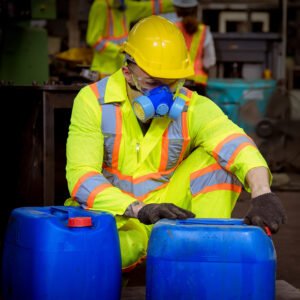 Blog
Does your business involve working in enclosed spaces? If the answer is yes, then it might be worth it to consider having a confined space
Read More »