Display Screen Equipment (DSE)
As more and more employees spend long hours at their computer workstations, the risk of developing musculoskeletal disorders and other health problems related to the use of display screen equipment (DSE) has increased. At Healthscreen, we offer on-site DSE assessments to identify and minimise the risk of injury associated with computer use.
At Healthscreen, our Display Screen Equipment (DSE) assessments go beyond evaluating individual components of a workstation. We take a comprehensive approach to assess the entire ergonomic setup, ensuring the well-being and comfort of your employees.
Our assessments involve gathering detailed information about the employee's working environment, the equipment they use, and their specific work tasks. By analysing this data, we identify any potential ergonomic risk factors that could contribute to upper limb repetitive strain injuries, neck discomfort, or spinal issues.
Based on the findings of the assessment, we provide practical and cost-effective solutions to mitigate the risk of injury. This may include making precise adjustments to equipment, recommending ergonomic accessories, or suggesting changes to the overall layout of the workstation. Our aim is to optimise ergonomics, reduce strain, and promote healthy posture and movement.
Furthermore, we understand that prevention is key. That's why we offer recommendations for corrective exercises and stretches tailored to the specific needs of your employees. These exercises can help prevent discomfort and pain, promote muscular balance, and improve overall well-being.
Our team of experienced professionals will guide you through the assessment process and provide clear and actionable recommendations. We prioritise the health and safety of your employees while considering the practicality and cost-effectiveness of the solutions we propose.
With our support, you can create a comfortable and ergonomic work environment, reduce the risk of musculoskeletal issues, and enhance the productivity and satisfaction of your employees. Contact us today to schedule a DSE assessment and discover how we can support your organisation.
Our DSE assessments can help employees reduce their risk of developing musculoskeletal disorders, discomfort, and pain associated with the use of DSE.
By identifying ergonomic risk factors, employers can help reduce absenteeism and increase productivity.
DSE assessments can contribute to creating a safer work environment for all employees.

Ensuring Regulatory Compliance
The Health and Safety (Display Screen Equipment) Regulations outline various requirements for employers to ensure the health and safety of employees who regularly use display screen equipment. By conducting DSE assessments, we assist you in identifying potential ergonomic risks, such as poor workstation setup, inadequate seating, improper lighting, or repetitive tasks, and help you implement appropriate measures to mitigate these risks and promote a healthy work environment.
Don't wait until your employees suffer from discomfort or pain related to the use of display screen equipment. Contact us today to schedule an on-site DSE assessment and ensure that your employees have a safe and ergonomic working environment.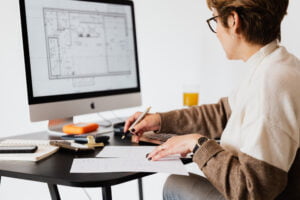 Blog
What Regulations Are in Place for Display Screen Equipment (DSE) Usage at Work? According to the Display Screen Equipment Regulations 1992, employers must protect workers
Read More »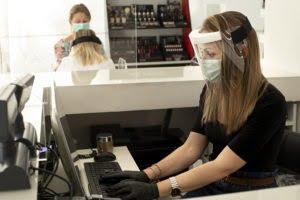 Blog
Our in-house clinic appointments for Occupational Health services such as safety critical medicals can be performed in either our Hinckley or Leicester centres. As well
Read More »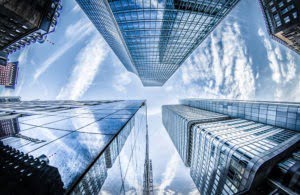 Blog
Offices are full of hidden hazards and as an employer, you need to understand how you can deal with each one in a safe and cost-effective manner, Read our blog to find out more:
Read More »