Hand-Arm Vibration Tier 1 – Tier 4
Repeated and prolonged exposure to hand-arm vibration from the use of power tools and machinery can result in a debilitating and permanent condition known as hand-arm vibration syndrome (HAVS).  Healthscreen offers Hand-Arm Vibration Assessment services to help you comply with regulations, using a detailed "Tier system" to identify and manage the risks of HAVS in your workplace.
Healthscreen offers guidance and support at each step of the HAVS assessment process, from Tier 1 to Tier 4:
Tier 1: An initial assessment completed by the employee, reviewed by an Occupational Health professional before starting work with vibrating tools. This includes a questionnaire to identify potential symptoms related to HAVS.
Tier 2: An annual questionnaire for employees who remain exposed to vibrating tools. Personnel disclosing symptoms during Tier 1 or 2 reviews should then be subject to a further detailed assessment.
Tier 3: If an employee declares vibration-related symptoms, a Tier 3 assessment will be carried out by a HAVS qualified nurse. This includes taking a detailed history and a range of specific clinical tests. If appropriate, the nurse will escalate this to a Tier 4 examination and may recommend interim adjustment of exposure to vibration.
Tier 4: A formal diagnosis is made by a HAVS qualified Doctor. This assessment consists of a detailed history, assessment of symptoms and signs of HAVS, and specific tests such as sensation, assessing the vascular system in the hands, and grip strength. The doctor will advise on further surveillance and recommend limits to exposure.
Identifies the risk of hand-arm vibration syndrome
Provides recommendations for appropriate action
Helps you comply with the Control of Vibration at Work Regulations
Convenient and effective assessments carried out on-site
Ensuring Regulatory Compliance
Under the Control of Hand Arm Vibration at Work Regulations 2005, employers have a duty to protect their employees from the risks posed by hand-arm vibration. This includes conducting regular assessments to evaluate vibration exposure levels and identify any potential health risks associated with specific work activities. Our Hand-Arm Vibration Assessment service helps you comply with these regulations by providing comprehensive assessments to determine exposure levels and assess the impact on employee health.
Contact us today to schedule a Hand-Arm Vibration Assessment and ensure the safety of your employees.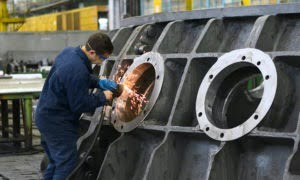 Blog
What is it? HAVS is short for hand-arm vibration syndrome which is an issue that's mainly caused when there's exposure to vibration in the workplace.
Read More »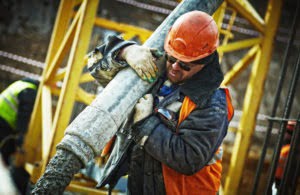 Blog
What is a Post-Offer Medical? A post-offer medical is used to assess your suitability for the position and the physical work environment for which you
Read More »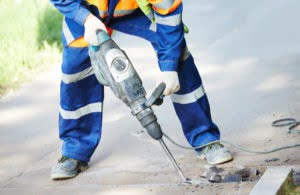 Blog
Prepare and Prevent, don't repair and repent! "A company based across the UK have been fined £500,000 for hundreds of their employees that have been
Read More »