Safety critical assessments are required for employees or prospective employees who will be undertaking jobs that have a high degree of risk associated with them. The assessment ensures that individuals are medically fit to carry out their work safely and without risk to themselves or others.
Our safety critical assessment consists of a range of tests, including:
Baseline health questionnaire to establish any current or previous medical/psychological health history
General health assessment (BMI, blood pressure, pulse, urinalysis for blood and proteins, finger prick test for glucose & cholesterol)
Audiometry (hearing) test
Visual acuity, colour vision and peripheral vision assessment
Dermatology (skin) assessment
Depending on the job requirements, additional assessments such as drug and alcohol tests, working at height, night worker, HAV, or confined space assessments may be included. The medical typically takes up to 60 minutes to complete and is required annually to maintain the certificate of fitness.
Ensures that employees are medically fit to undertake safety-critical work, reducing the risk of accidents and injuries.
Identifies any health conditions that may affect an employee's ability to carry out their job safely and provides appropriate support to manage these conditions.
Increases employee confidence and morale by providing reassurance that their health and safety is a priority in the workplace.
Helps to reduce absenteeism and staff turnover by ensuring that employees are physically and mentally capable of carrying out their work.
Ensuring Regulatory Compliance
The Safety Critical Assessment service is essential for organisations to comply with the requirements set forth by the Health and Safety at Work Act 1974. This legislation places a legal duty on employers to ensure the health, safety, and welfare of their employees and the public. It specifically emphasises the importance of competence in safety-critical roles. By conducting comprehensive assessments, we help you meet the legal obligations outlined in this act, ensuring that individuals performing safety-critical tasks are fit, competent, and capable of carrying out their duties safely and effectively.

Under the Health and Safety at Work Act 1974, individuals must be provided with a safety critical medical examination if they work in roles that are deemed safety-critical by their employer. This is to ensure that they are fit to work in hazardous environments or perform tasks that require a high level of physical and mental ability.
The certificate of fitness is valid for a set number of years depending on age group:
Under 54: Three years
55-65: Two years
65 plus: Annually
However, to maintain the certificate, a general health assessment is required annually.
If an individual fails the safety critical medical examination, they may be deemed unfit to work in a safety-critical role. However, this will depend on the specific requirements of the job and the company's policies. In some cases, the individual may be offered a different role that is more suitable for their health status.
If you require a safety critical assessment for your employee(s), please contact us to book an appointment. We will provide you with a questionnaire to complete before your appointment and will require a form of ID, such as a driver's licence or passport, before the assessment.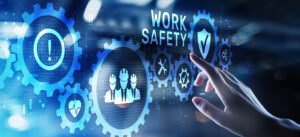 Blog
HSE have released their latest statistics which include data on work-related ill health, as well as workplace injury. While they do indicate improvement in some
Read More »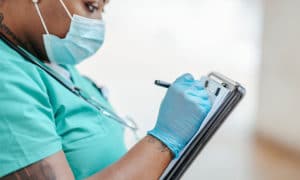 Blog
As employers you have the responsibility to ensure the care of your employees, which means making sure your company takes all measures needed to reduce
Read More »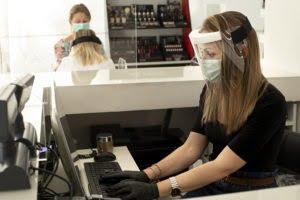 Blog
Our in-house clinic appointments for Occupational Health services such as safety critical medicals can be performed in either our Hinckley or Leicester centres. As well
Read More »