What Is the Purpose of an Occupational Health Referral?
Whenever there are concerns that work might be adversely affecting an employee's health, or that a health condition might be affecting their ability to perform their work duties, a referral must be made to an occupational health provider to receive advice as to how to handle the issue. An occupational health practitioner then performs an assessment on the employee to receive a comprehensive idea of their condition and identify the best management strategy.
Reasons for Making a Referral for OH Advice
There are various situations that might require a referral to an occupational health specialist, including:
When advice is needed as to how best to support employees facing health issues
There is concern that the employee's work duties or environment might be causing occupational health problems
The employee is experiencing difficulties catching up with their workload upon return after being absent due to an illness, injury, or a disability
There is a possibility of an underlying/undiagnosed condition or disability leading to productivity issues at work
The employee is frequently absent due to sickness
There are concerns over employee's capability to continue to work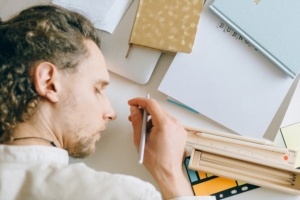 In case you are facing a situation where you are unsure if a referral is appropriate, please don't hesitate to contact Healthscreen so that our experts can advice you accordingly.
Assessment of Health
The initial assessment aims to collect enough information about the employee's health in order to determine their fitness to perform the job. During the appointment, they are usually asked about their health condition and whether they are receiving any treatment, as well as the work tasks that they engage in and how those might be affecting their health. In some cases, requesting further information from the employee's GP might be necessary.
After the assessment, a comprehensive report is provided both to the employee and the employer.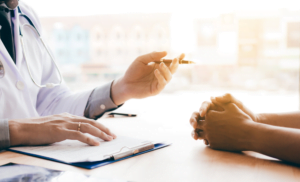 Occupational Health Reports
An occupational health report is a thorough overview of the individual's health circumstances and their fitness to perform their job in a satisfactory manner, only including health details relevant to the employee's fitness for work. The report should also contain recommendations for reasonable adjustments that the employer can consider to ensure a safe and healthy working environment that would be appropriate for the employee.
The information provided might also cover:
Whether any underlying health condition is affecting the employee's work performance/attendance
What measures can be taken to support the individual during their absence
Whether time off will be required for treatments or appointments
Advice as to how to assist the employee upon their return to work
Likely effects on future performance
Whether the disability provision of the Equality Act is applicable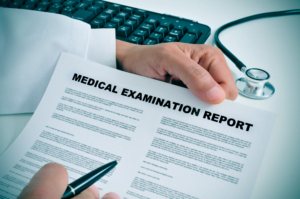 Adjustment Recommendations
Depending on the report's findings, various adjustment recommendations might be made to assist the employee in performing their job or when returning to work. Those may include:
Changes to the employee's duties
Changes to their working hours
Assistance with some of their tasks
Providing adapted equipment
Change of location e.g., providing a quiet space for an individual who is hard of hearing or allowing an individual to work from home due to mental health reasons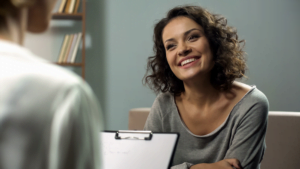 About Our Service
Healthscreen UK offer Management Referrals for clients all over the UK to support employers in managing workers' health issues. After we perform an assessment of health, we provide a fully comprehensive report to both the employer and the employee. All referrals can be completed either at our consulting room in Leicestershire, your business address, a suitably located clinic or your employee's home address.
In case you are in need of advice regarding the management of an employee's health condition, click here to contact Healthscreen for more information or request a free, no obligation quote.